The Zoopla report carries variations on a theme, and is similar in many ways to the HomeLet report covered last week – however, in addition to data on rent as a percentage of average income (with the North East again mentioned as offering the most affordable rents), there is some useful information in there on the possible developments we might see over the coming year.
What the report shows
The executive summary gives six main takeaways from the report, they are:
Three distinct markets are emerging in UK rental market: the wider commuter zones and beyond, major city centres and London
Across the UK outside London, there is strong rental demand amid constrained supply and rents are up +3% on the year
Three English regions & Wales are recording the highest rental growth since March 2011
Rental demand is building in city centres as lockdown eases and offices start to reopen
In London, rental falls eased in Q1, with rents down -9.4% in the year to March, compared to -10% in the year to February
Rental demand in inner London boosted as monthly rents in several boroughs hit their lowest levels since the index began in 2011, dramatically increasing affordability
As with the HomeLet report, there's little that will come as a major surprise to Wirral landlords – there is upward pressure due to constrained supply in commuter zones which has led to increases across the region.
However, the data may come as a surprise – there was a 32% rise in rental demand over pre-pandemic levels, but a 5% reduction in supply over the same quarter in Q1. While the shortfall will be eased as some proportion of the population looks to move back to city centre property, there is still likely to be a significant gap between supply and demand.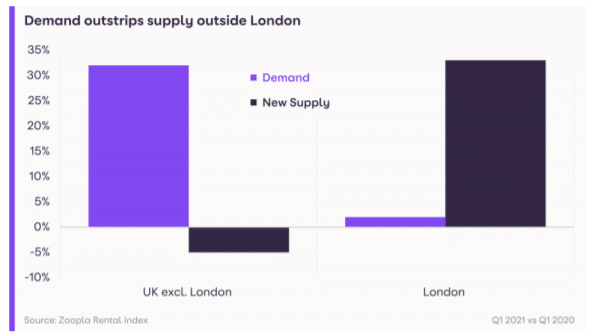 Caused by many of the same issues as the shortfall in properties available to purchase (the relocation for space, as mentioned in coverage of previous reports), the rental property gap is also contributed to by smaller and single property landlords exiting during the last year. With rental demand tending to peak in the mid-late summer, there is likely to be further upward pressure for rent.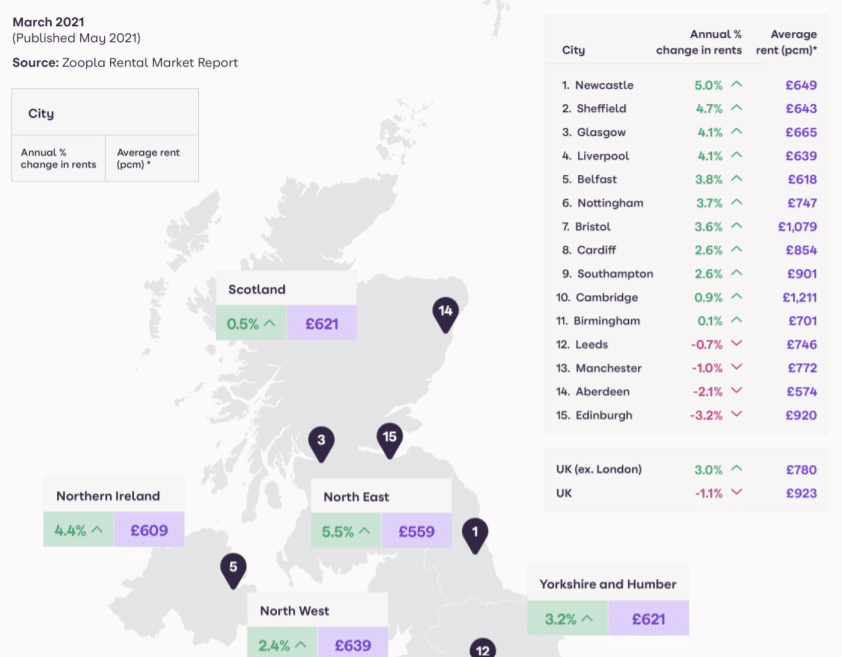 While the property market is a little uncertain (as all things are) as we begin to see the end of the pandemic on the horizon, there are reasons to be cautiously optimistic – especially for Wirral landlords that can expect to see a steadily high demand, low re-let times and with a host of potential regeneration projects adding value to the region.
With 2021 unbelievably nearing its halfway point, it is still difficult to say for definite what the second half of the year has in store, but there is growing evidence that there will be continued growth as the UK adapts to life post-pandemic. While there may be fewer sales after the stamp duty holiday ends, there will remain plenty of opportunities for investment and reason to expect a steady yield from properties in the region.
Need some help keeping up with the rapidly changing UK property market, or help managing or growing your portfolio? We believe that the role of a letting agent is to be up to date with the latest information to help best represent our landlords' interest. Contact Us today to see how we can help.