WIRRAL'S No.1* Lettings & Portfolio Management Agent
Featured
Properties To Rent
Featured
Properties Let Agreed
Wirral Homes is a unique local estate agent, experienced property & portfolio managers. Wirral's No.1* agent specialising in lettings & portfolio management as well as buying property quickly for cash.
Maximum online coverage
Your property will be featured on all major online portals, Zoopla, On The Market and our website/social media pages.
Once the advert has been created it will be live within 2 hours. Properties are matched to the specific criteria of our potential tenant database and emailed directly. We are one of the few agents in the UK to offer this level of exposure to our customers.
Committed, knowledgeable staff
Our staff are fully qualified with years of experience in the property industry. Contactable 24/7, efficient and customer focused.
24/7 access to online portal for landlords and tenants
A portal for both landlords and tenants, that provides full transparency in all aspects of the property management process. Landlords have full access to the status of the properties accounts, marketing, viewing schedule and maintenance issues. Tenants are able to report and track the progress of any maintenance job on the portal, with the option to upload supporting photographs.
Access to our reliable contractors
Let Wirral Homes resolve all your property maintenance issues, using our trusted team of contractors. Quick efficient service at competitive rates.
99% Occupancy rate
Our tenants are extremely happy with our service, which is why we maintain an excellent occupancy rate.
Flexible Management Packages
We offer a wide range of management services to accommodate your needs. Contact the team today for a bespoke management package.
Lauren is extremely knowledgeable and efficient. It has been a pleasure dealing with her and I recommend her to other landlords.
Landlord
Great company, I have had negative experiences in the past with letting agents/property management so it's definitely nice to be able to trust again! Thankyou!
Tenant
Finding a place to settle is madness! The truth is, you are easily dismissed if you don't fit the profile. With Wirral Homes that isn't the case. You truly feel welcomed. They prove professionalism is not just about efficiency. You will witness professionalism yes, wonderfully so, but there's also a true sense of care. I'm…
Tenant
I had always managed my own portfolio, but after the government introducing more and more legislation, I decided to take a step back. Wirral homes do an excellent job and make the whole process seem effortless. Would highly recommend.
Landlord
I have recently moved into an absolutely stunning property, which I applied and got accepted for through Wirral Homes. I could not be more pleased with my beautiful flat. It has been given a refresh to perfection. I can't fault one thing, I've never been so happy, the quality and standard is out of this…
Tenant
After frustrations with another agent, I decided to move my portfolio over to Wirral Homes. It was the best move I could have made. They are very competent and friendly. I would, without a doubt recommend them to any landlord.
Landlord
Our
Accreditations & Partners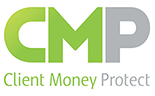 Keep up to date
Latest News & Property Guides
Got a Question?
Frequently asked Questions
What level of property management service do you offer?
We offer a range of services to match the amount of support you require, from a let only service to a fully managed service.
How can you ensure a good tenant for my property?
We strongly believe that finding a good tenant is vital. We will conduct thorough credit checks on all potential tenants. This will involve details on their employment status, affordability, immigration checks, employer referencing, etc.
Why should I choose Wirral Homes to advertise my property?
We will advertise your property on all major online portals, Zoopla, on the market and our website/social media pages. The advert will be live within a couple of hours. We are one of the few agents in the UK to offer this level of exposure to our customers.
How do you decide on the rental value?
We will base the rental appraisal figure on data found on a housing market intelligence report (powered by Hometrack), and our expert knowledge of the local market.
What additional services do you offer?
We offer a wide range of Landlord services such as EPC's, Gas Safety Certificates etc. to make sure you are fully compliant. Please see our services page for more details.
Our fees are competitive and would be happy to discuss them with you. Contact Wirral Homes today for more details.