Landlord Gas Safe Certification Service
As a landlord, you have a legal duty to make sure that all of the gas appliances at your properties are working both correctly and safely. The Gas Safety (Installation and Use) Regulations of 1998 mean that, should your property have a gas supply, you are legally obliged to obtain a Landlord Gas Safety Certificate.
What is a Gas Safety Certificate?
As it sounds, a Gas Safety Certificate proves to both you and potential tenants that the gas appliances in and supply to your property are safe. These certificates are only issued by qualified engineers who must be registered with the Gas Safe Register.
Gas Safety Certificates should contain the following information:
The name, registration number and signature of the engineer who made the checks
Your name and address (or an agent's where applicable)
The date the checks took place
The address of the property, where the appliances or flues are installed
A description and location of each appliance or flue that was checked
Information on any safety defects and details action needed to rectify
The results of all operational safety checks of the appliances
Is a Gas Safety Certificate enough?
In short, the answer to this is no; in addition to the certificate, landlords also need to ensure that all gas appliances are installed in compliance with Part J, of the Building Regulations. A qualified engineer should perform an assessment before issuing a Building Regulations Compliance Certificate, to show these requirements have been met.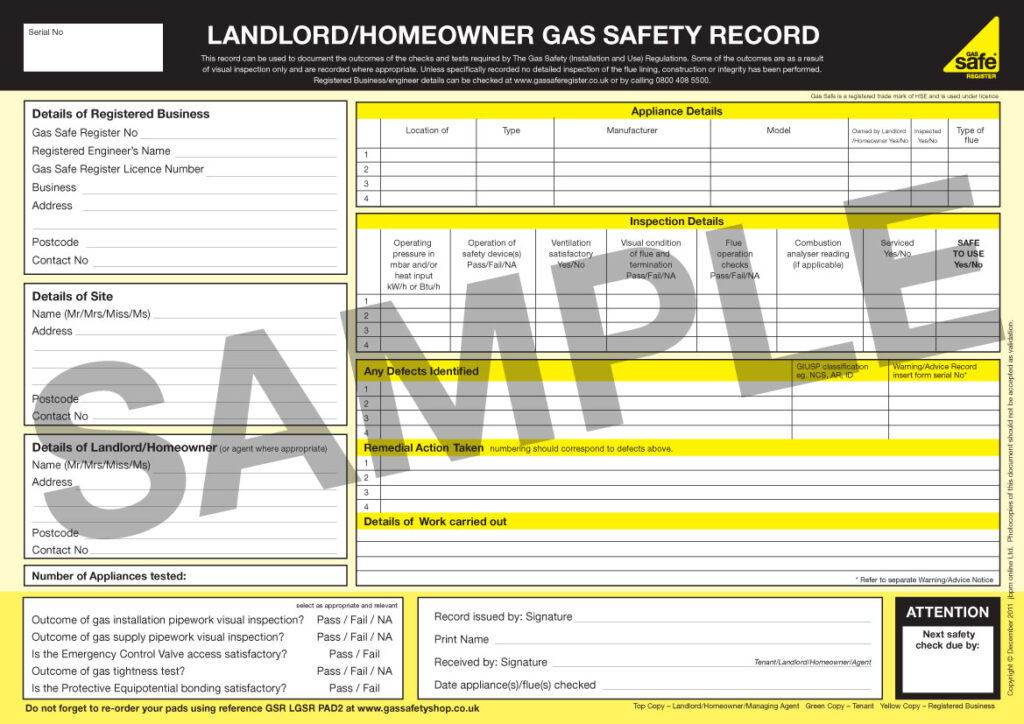 At the outset of the tenancy, a copy of the Gas Safety Certificate must be provided to the tenants; failure to do so may prevent you regaining possession of your property as it may impede your ability to legally serve a section 21 notice. If you do not provide your tenants with a copy of the CP12, this is classed as a criminal offence, and landlords can receive fines of up to £6000, or a six-month prison sentence.
Finally, annual check-ups must be performed, and tenants must receive their replacement certificate within 28 days of any assessment while a copy of the CP12, must also be kept for at least 2 years.
What we can do
As part of our extensive range of landlord services, we can take the hassle out of managing your properties – whether that's arranging for inspections, liaising with tenants, keeping paperwork up to date, or all of these. For more information or to arrange a Gas Safety Certificate, please Contact Us – we can't wait to hear from you.