Our challenge? To create a website that would serve both landlords and prospective tenants – enabling both to learn all they may need about the Wirral and to pair them with their perfect match to help make for happy, long-term tenancies. We think we may have done it!
Built from the knowledge we've accrued throughout our years of experience in the lettings industry, Wirral.co.uk is a hub not only for the promotion of the property we have available, but also of our industry and local knowledge, with a breakdown of property prices and possible yields, a comprehensive list of and description of our many services and in-depth location guides to help tenant and landlord alike discover the Wirral.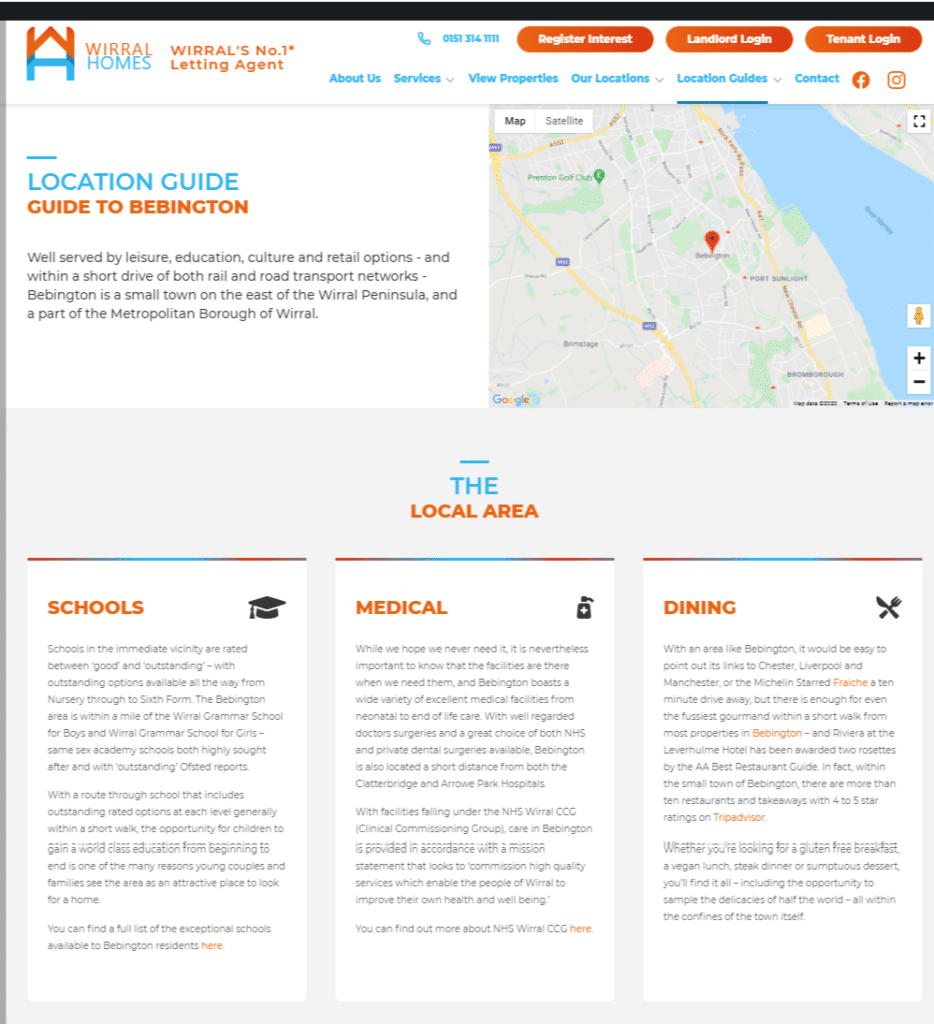 We have attempted to include a little of everything – while Zoopla is a fantastic outlet for us, especially with our premium package allowing for increased exposure, it primarily acts as a search engine for those people who know what they want. While there is an art in ensuring that your property captures their attention, prospective tenants that aren't sure need that little bit more help – and that's why we've put together more than 40'000 words of in-depth local knowledge on the main areas of the Wirral. We know we can sell your property to a tenant, but now we can sell the Wirral, too.
As we enter a new year, we're expecting big things from 2021 – and we hope you'll sign up for our newsletter to keep up to date on what it brings.
We're really proud of how we've managed to distil our years of experience into the new site – but we're not done! We want to hear from you if you think we've missed something that you desperately need. Whether you want to offer some feedback, or would like to harness our expert knowledge, Contact Us today!