While the additional paperwork required to let properties in selective licensing zones may put some people off investing, there is something to be said for purchasing a potential bargain in an area specifically reserved for landlords who, like you, genuinely want to let out great property in great condition and expect a great return.
What is Selective Landlord Licensing?
Introduced following The Housing Act of 2004, landlord licenses are sometimes required by local authorities for properties within a set area(s). The purpose of this selective licensing is to allow councils to monitor and improve the condition of local, private sector housing. Councils operating the licensing practice do so in order to put a stop to landlords renting their properties in an unacceptable conditions.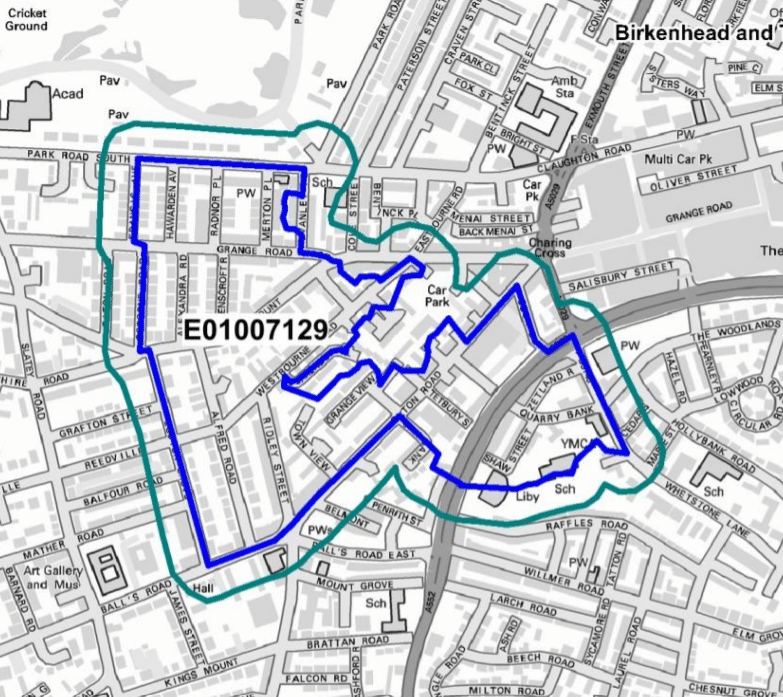 Birkenhead South
Despite its excellent location and nearby amenities, housing stock in the area highlighted by the boundaries of the selective licensing area had been deteriorating until the introduction of selective licensing. Now, as the area regenerates, landlords prepared to apply for and abide by the rules of the license will no doubt be pleased by the performance of their investment.
Property Numbers
Street
Postcode
Post Town
1-24
All
Alexandra Road
CH43 4XX
Prenton
1-40
All
Alfred Road
CH43 4XX, CH43 4TX
Prenton
12-24
Evens
Balls Road
CH43 5RE
Prenton
1-8
All
Belmont Road
CH43 4TR
Prenton
298-300
Evens
Borough Road
CH41 2RB, CH41 2UW
Birkenhead
3-39
Odds
Euston Grove
CH43 4TY, CH43 4TZ
Prenton
1-19
Odds
Francis Avenue
CH43 4XL
Prenton
1-65
Odds
Grange Mount
CH43 4XN
Prenton
4-58
Evens
Grange Mount
CH43 4XW
Prenton
1-14 Thomas Court
All
Grange Mount
CH43 4XU
Prenton
75-125
Odds
GrangeRoad West
CH43 4XB, CH43 4XF
Prenton
90-140
Evens
GrangeRoad West
CH43 4XF, CH43 4XG, CH43 4XQ
Prenton
1-28
All
Grange View
CH43 4TN, CH43 4TL
Prenton
1-20
All
Hawarden Avenue
CH43 4XJ
Prenton
1-8
All
Henthorne Street
CH43 4TA
Prenton
1-21
All
Merton Place
CH43 4XD
Prenton
1-27
Odds
Osborne Road
CH43 4XT
Prenton
13-67
Odds
Oxton Road
CH41 2QQ, CH41 2TL
Birkenhead
44-150A
Evens
Oxton Road
CH41 2TP, CH41 2TW
Birkenhead
7-61
Odds
Park Road South
CH43 4UN, CH43 4UW
Prenton
1-23
Odds
Quarry Bank
CH43 4XX
Birkenhead
1-22
All
Radnor Place
CH43 4XH
Prenton
1-20
All
Ravenscroft Road
CH43 4XY
Prenton
1-45A
All
Ridley Street
CH43 4TT
Prenton
2-32
All
Shaw Street
CH41 2XE
Birkenhead
1-33
All
The Lindens, Alfred Road
CH43 4YH
Prenton
2-3
All
Tetbury Street
CH41 2XP
Birkenhead
1-11
All
Town View
CH43 4YE
Prenton
1-3
Odds
Town View Mews
CH43 4YD
Prenton
The Spire
All
Westbourne Road
CH43 4TG
Prenton
12-98
All
Westbourne Road
CH43 4JE, CH43 4TF, CH43 4TG, CH43 4TQ
Prenton
32-42
Evens
Whetstone Lane
CH41 2TF
Birkenhead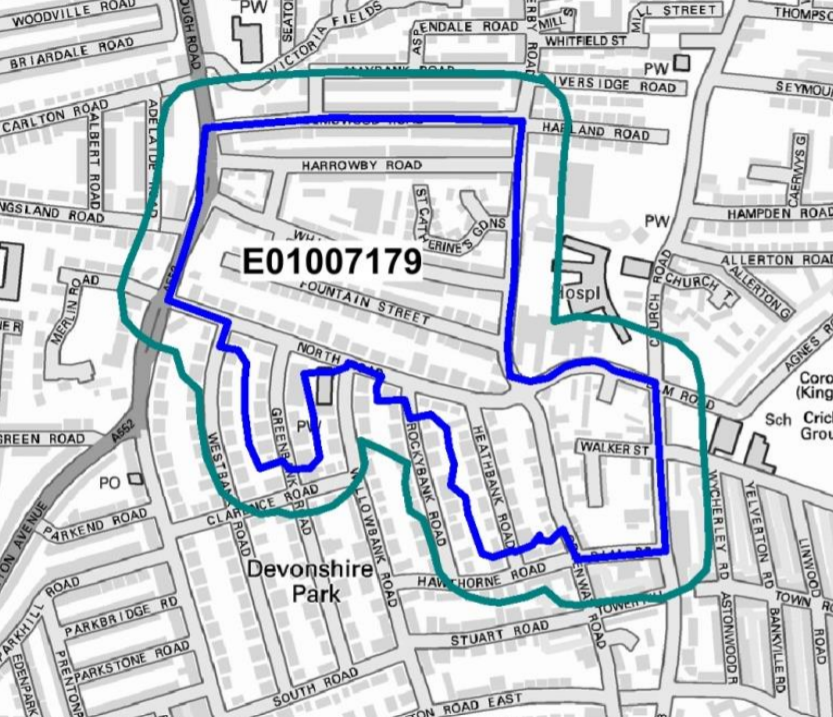 Egerton North
Within walking distance of Prenton Park, and in an area with easy access to good schools, great parks and other essentials, the Egerton North selective licensing area was only short of landlords that cared as much about the area as the local residents – something which has helped to begin the regeneration of the area since licensing was introduced.
Property Numbers
Street
Postcode
Post Town
575A-605
Odds
Borough Road
CH42 0HD
Birkenhead
60-88
Evens
Church Road
CH42 0LH
Birkenhead
70-124
Evens
Derby Road
CH42 7HD
Birkenhead
18-28
Evens
Elm Road
CH42 0LX
Birkenhead
3-149
Odds
Elmswood Road
CH42 7HN, CH42 7HW
Birkenhead
1-89
All
Fountain Street
CH42 7JD, CH42 7JH
Birkenhead
2-23
All
Greenbank Road
CH42 7JS
Birkenhead
1-57A
All
Greenway Road
CH42 0ND, CH42 0NG
Birkenhead
4-156
All
Harrowby Road
CH42 7HU, CH42 7HS
Birkenhead
1-25
All
Harrowby Road South
CH42 7HY
Birkenhead
1-28
All
Heathbank Road
CH42 7LD
Birkenhead
2-66
All
North Road
CH42 7JE, CH42 7JG
Birkenhead
1-43
All
St. Catherines Gardens
CH42 7JJ
Birkenhead
1-7A
All
Walker Mews
CH42 0NH
Birkenhead
17-31
Odds
Walker Place
CH42 0LZ
Birkenhead
4-10A
Evens
Walker Street
CH42 0LY
Birkenhead
1-19 Walker Heights
Evens
Walker Street
CH42 0LY
Birkenhead
1-128
All
Whitford Road
CH42 7HZ, CH42 7JA
Birkenhead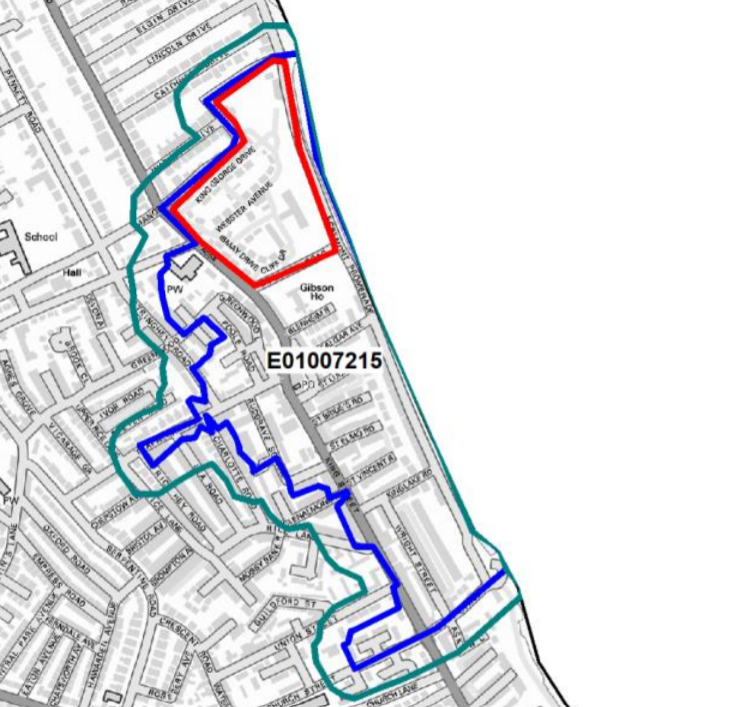 Egremont Promenade South
The Egremont Promenade South selective licensing zone includes the characterful red brick houses familiar to the area and neighbours some of the best performing areas on the Wirral. However, while poor maintenance and other housing stock issues have led to the introduction of the selective licensing, prospective investors will find fantastic value for money and great potential.
Property Numbers
Street
Postcode
Post Town
4-24
Evens
Blenheim Road
CH44 8BR
Wallasey
1-23
All
Church Gardens
CH44 8HF
Wallasey
2-48
All
Egremont Promenade
CH44 8BG, CH44 8BQ
Wallasey
Avenue Cottage
All
Greenwood Lane
CH44 1DQ
Wallasey
1-5 York Cottages
All
Greenwood Lane
CH44 1DQ
Wallasey
2-132
Evens
King Street
CH44 8AN, CH44 8AU, CH44 8AW
Wallasey
1-129 (exc. 73)
Odds
King Street
CH44 0BY, CH44 0BZ, CH44 8AT
Wallasey
1-19
All
Kinglake Road
CH44 8BS
Wallasey
1-21
All
Marsden
CH44 1EA
Wallasey
1-9
Odds
Poole Road
CH44 1EB
Wallasey
2-42
Evens
Poole Road
CH44 1ED
Wallasey
2-42
Evens
Pooley Close
CH44 0FA
Wallasey
2
All
Rice Lane
CH44 0AF
Wallasey
3-19
Odds
Rudgrave Place
CH44 0EJ
Wallasey
2-8
Evens
Rudgrave Place
CH44 0EJ
Wallasey
2-36
Evens
Rudgrave Square
CH44 0FD, CH44 0EL
Wallasey
13-51
Odds
Rudgrave Square
CH44 0EL
Wallasey
1-16
All
Seabank Avenue
CH44 1EH
Wallasey
2-18
Even
Seabank Road
CH44 8BA, CH44 8BB
Wallasey
3-45
Odds
Seabank Road
CH44 0EE, CH44 8BA
Wallasey
1-32
All
St. Brides Road
CH44 8BN
Wallasey
1-21
All
St. Columbas Close
CH44 8EY
Wallasey
1-29
All
St. Elmo Road
CH44 8BL
Wallasey
2-24
All
St. Lucia Road
CH44 8BW
Wallasey
1-28
All
St. Vincent Road
CH44 8BJ
Wallasey
3-17
Odds
Tobin Street
CH44 8DF
Wallasey
1-21
All
Trafalgar Avenue
CH44 8BP
Wallasey
6-26
Evens
Trafalgar Road
CH44 0EA
Wallasey
11-73
Odds
Trafalgar Road
CH44 0DZ
Wallasey
1-66
Odds
Wright Place
CH44 8BD, CH44 8BE
Wallasey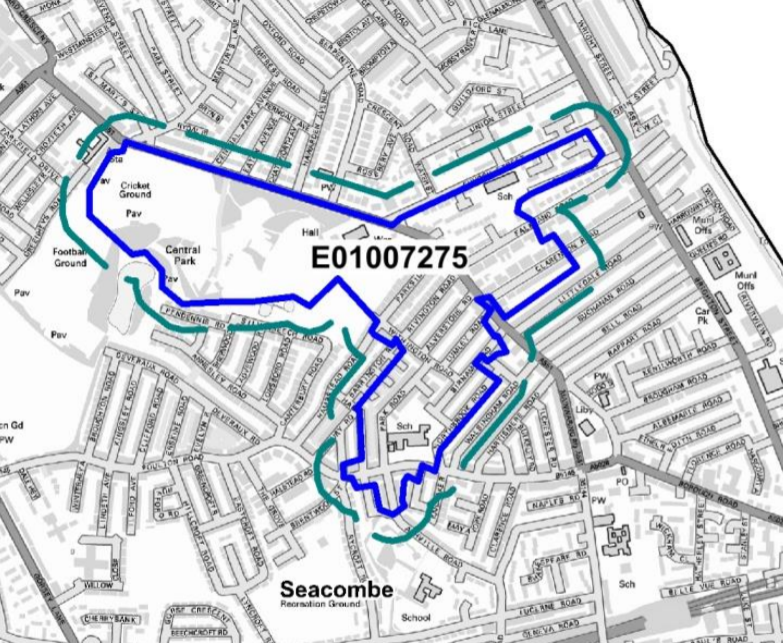 Egremont South
Between Seacombe, Liscard and and Wallasey, the Egremont South selective licensing area also includes Central Park and is within a reasonable walk from the ferry terminal for commuters to Liverpool. The area has huge potential and is beginning to realise it thanks to landlords willing to go the extra mile to improve the local housing stock.
Property Numbers
Street
Postcode
Post Town
1-42
All
Alverstone Road
CH44 9AA
Wallasey
2-56
Evens
Birnam Road
CH44 9AX, CH44 9AY
Wallasey
1-15
All
Church Close
CH44 8HG
Wallasey
21-219
Odds
Church Street
CH44 8AF, CH44 8AG
Wallasey
1-11
All
Churchmeadow Close
CH44 8HQ
Wallasey
33-75
Odds
Clarendon Road
CH44 8EJ
Wallasey
44-90
Evens
Clarendon Road
CH44 8EP
Wallasey
1-16
All
Dalehurst Close
CH44 8AE
Wallasey
2A
All
Drayton Road
CH44 9EQ
Wallasey
1-11
All
Elmbank Street
CH44 9BG
Wallasey
49-87
Odds
Falkland Road
CH44 8EW
Wallasey
128-158
Evens
Falkland Road
CH44 8ER
Wallasey
1-12
All
Gorsebank Street
CH44 9BQ
Wallasey
2-50
Evens
Halville Road
CH44 9AZ
Wallasey
67-107
Odds
Liscard Road
CH44 8AE
Wallasey
62A-84
Evens
Liscard Road
CH44 8AA
Wallasey
South Lodge
All
Liscard Road
CH44 0BS
Wallasey
1-38
All
Lumley Road
CH44 9AB
Wallasey
1-77
All
Northbrook Road
CH44 9AP, CH44 9AR
Wallasey
1-9
All
Oakbank Street
CH44 9BE
Wallasey
1-8
All
Park Avenue
CH44 9DZ
Wallasey
1-77
All
Park Road
CH44 9EA, CH44 9EB
Wallasey
1-46
All
Parkside
CH44 9AH, CH44 9AJ
Wallasey
117-153
Odds
Poulton Road
CH44 9DF
Wallasey
102-122
Evens
Poulton Road
CH44 9DJ
Wallasey
1-17
All
Redfield Close
CH44 8HY
Wallasey
2-44
All
Rivington Road
CH44 9AN, CH44 9AW
Wallasey
1-22
All
Trentham Road
CH44 9EG
Wallasey
1-22
All
Withington Road
CH44 9BH
Wallasey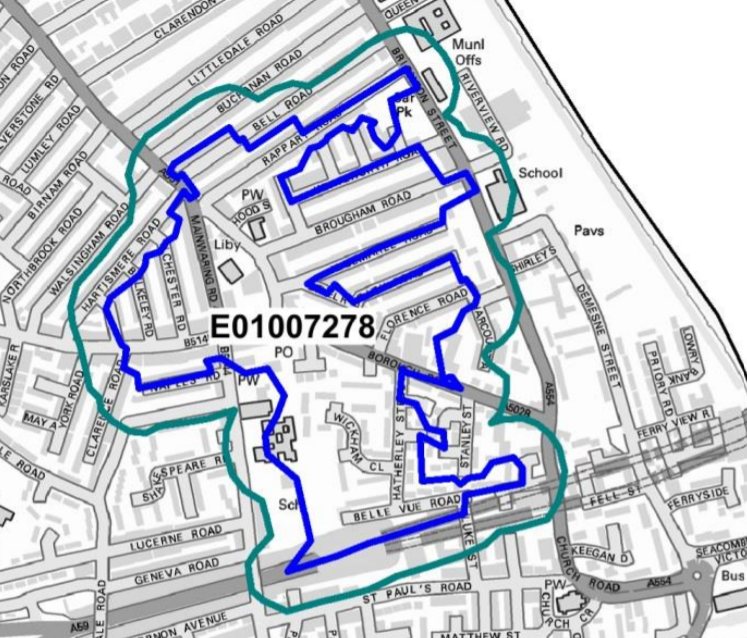 Seacombe Library
The Seacombe Library selective licensing area is one which offers great transport connections, situated near the A59 and with rail connections to Liverpool and Chester nearby – as well as the ferry terminal. With the help of selective licensing, the area could quickly become a highly desirable place to rent and to own property.
Property Numbers
Street
Postcode
Post Town
4-14
Evens
Addington Street
CH44 9DS
Wallasey
2-68
Evens
Albemarle Road
CH44 6LX
Wallasey
71-103
Odds
Bell Road
CH44 8DP
Wallasey
78-108
Evens
Bell Road
CH44 8DP
Wallasey
8-64
Evens
Belle Vue Road
CH44 6JY
Wallasey
136-192
All
Borough Road
CH44 6NH, CH44 6NE
Wallasey
2-77
All
Brougham Road
CH44 6PW, CH44 6PN
Wallasey
2-24
All
Bulkeley Road
CH44 9DR
Wallasey
1
All
Clarence Road
CH44 9ES
Wallasey
1-49
Odds
Edith Road
CH44 6LG
Wallasey
1-17
Odds
Ethel Road
CH44 6LR
Wallasey
2
All
Ethel Road
CH44 6LR
Wallasey
1-46
All
Florence Road
CH44 6LE, CH44 6LF
Wallasey
1-10
All
Gladstone Road
CH44 6JZ
Wallasey
1-19
Odds
Glenburn Road
CH44 6PY
Wallasey
6-57
All
Hatherley Street
CH44 6RA
Wallasey
1-13
Odds
Hood Street
CH44 6LS
Wallasey
2-36
All
Ilchester Road
CH44 9DP
Wallasey
1-63
Odds
Kenilworth Road
CH44 6QG
Wallasey
2-42A
Evens
Liscard Road
CH44 6LN, CH44 6LW
Wallasey
3-37
Odds
Liscard Road
CH44 6LT
Wallasey
1-45
All
Mainwaring Road
CH44 9DN, CH44 9DW
Wallasey
4-38
Evens
Naples Road
CH44 7HL
Wallasey
1-73
Odds
Poulton Road
CH44 6LB, CH44 9DD
Wallasey
22-58
Evens
Poulton Road
CH44 9DQ
Wallasey
1-71
Odds
Rappart Road
CH44 6QD
Wallasey
54-106
Evens
Rappart Road
CH44 6QF
Wallasey
1-5
Odds
Wesley Grove
CH44 6QB
Wallasey
1-61
All
Wickham Close
CH44 6RD, CH44 6RB
Wallasey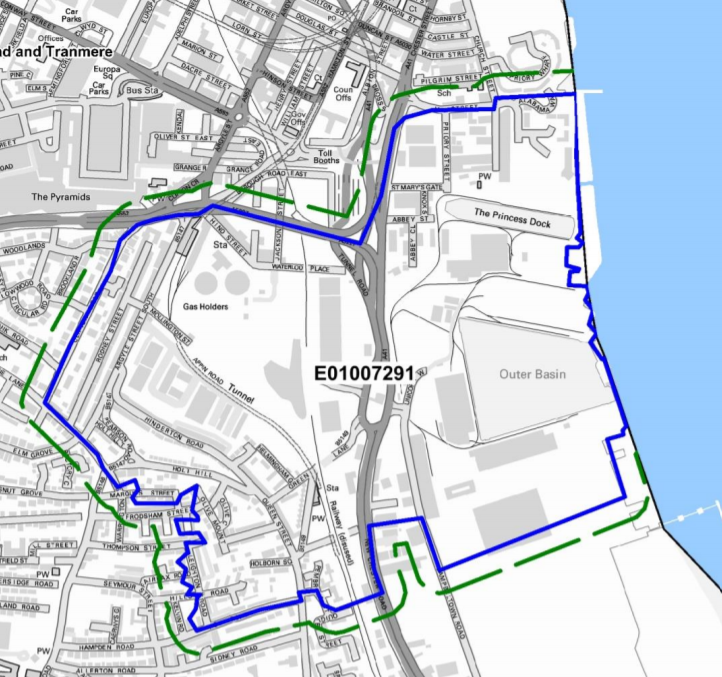 Tranmere Lairds
The Tranmere Lairds selective licensing zone is next door to central Birkenhead centre, has excellent transport links and features properties of multiple sizes and huge potential. With the Tranmere area selected to help improve the local housing options, there is huge potential for landlord's willing to help out to make great returns.
Property Numbers
Street
Postcode
Post Town
2-178
All
Argyle Street South
CH41 9BX, CH41 9BY, CH41 9BZ, CH41 9DA
Birkenhead
Central Station House
35
Borough Road
CH41 2XS
Birkenhead
1A-53
Odds
Clifton Road
CH41 2SE, CH41 2SF
Birkenhead
1-8 Clifton Court
All
Clifton Road
CH41 2SE
Birkenhead
9-16 Venture Court
All
Clifton Road
CH41 2SE
Birkenhead
1-7
All
Fairview
CH41 9EH
Birkenhead
16-28
Evens
Frodsham Street
CH41 9DN
Birkenhead
1-18
All
Green Lane
CH41 9AG
Birkenhead
1-23
All
Helmingham Grove
CH41 9EY
Birkenhead
1-5
All
Hillside Close
CH41 9HU
Birkenhead
34-60
All
Hillside Road
CH41 9EQ, CH41 9ER
Birkenhead
1-11
All
Hinderton Close
CH41 9HE
Birkenhead
2-165
All
Hinderton Road
CH41 9AA, CH41 9AB, CH41 9AD, CH41 9AE, CH41 9AF
Birkenhead
1-38
All
Holborn Hill
CH41 9DJ
Birkenhead
1-86
All
Holt Hill
CH41 9DG,CH41 9DH, CH41 9DQ
Birkenhead
3-23
Odds
Holt Hill Terrace
CH42 5LB
Birkenhead
12-82
Evens
Holt Road
CH41 9ES
Birkenhead
2-40
Evens
Leighton Road
CH41 9DZ
Birkenhead
5-55
Odds
Leighton Road
CH41 9DU
Birkenhead
1-31
All
Marquis Street
CH41 9DU
Birkenhead
2-48
Evens
Old Chester Road
CH41 9AU
Birkenhead
45-69
Odds
Old Chester Road
CH41 9AW
Birkenhead
Station House
1
Old Chester Road
CH41 9AN
Birkenhead
1-12
All
Olive Crescent
CH41 9DR
Birkenhead
8-48
Evens
Olive Mount
CH41 9DP
Birkenhead
31-37
Odds
Olive Mount
CH41 9DL
Birkenhead
The Willows
39
Olive Mount
CH41 9DP
Birkenhead
1-2
All
Pearson Road
CH42 5LA
Birkenhead
1-64
All
Pembroke Court
CH41 9BJ
Birkenhead
1-49
39
Queen Street
CH41 9AS
Birkenhead
1-73 Vincent Naughton Court
All
Rodney Street
CH41 2ZA
Birkenhead
19-182
All
Rodney Street
CH41 2RG, CH41 2RN, CH41 2RQ, CH41 2SB, CH41 2SD
Birkenhead
4 Cromwell Row
All
Warrington Street
CH41 9AL
Birkenhead
1-2 Marquis Mews
All
Warrington Street
CH41 9AP
Birkenhead
1-19 Mersey View
All
Warrington Street
CH41 9AR
Birkenhead
1-8 Priory View
All
Warrington Street
CH41 9AX
Birkenhead
1-19 River View
All
Warrington Street
CH41 9AQ
Birkenhead
1-10
All
Westbury Street
CH41 9DT
Birkenhead
101-135 Vincent Naughton Court
Odds
Whetstone Lane
CH41 2TE, CH41 9DE
Birkenhead
Whether you've found your potential investment in one of the special licensing areas, it's well worth noting that – despite the additional paperwork – these zones are in place specifically to improve the housing on offer. For that reason, the inconvenience initially should be hugely outweighed by the gains possible if all landlords in the area look to do their part in making a difference to the local community.
Need help attaining a selective landlord license? Why not speak to one of our experts? Contact Us today.